Continue with world-class wine production

In 1999, we established our winery in Kumamoto City, Kumamoto Prefecture. We started to produce wine with grapes from within the Kumamoto Prefecture, as well as entered into an arrangement for contractual growing of grapes in Kikuka Town, Yamaga City in the northern part of Kumamoto Prefecture. Already more than 20 years have passed. In order to produce wine that is even more rooted in the local community, we established the Kikuka Winery in Kikuka Town, Yamaga City in November 2018. Our winery has been receiving various awards, especially with our core brand, the Kikuka Wine. We will continue to cooperate with the local community closer than ever before and challenge ourselves with the production of world-class wine. You are most kindly invited to visit our Kumamoto Winery and Kikuka Winery. We are waiting to welcome you.
Award

菊鹿シャルドネ樽熟成2019
2022年
日本ワインコンクール2022
金賞・部門最高賞
カテゴリー:白・辛口
区   分:欧州系品種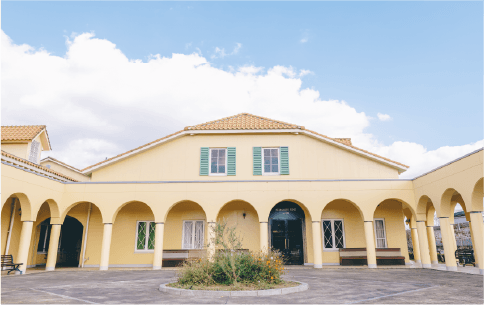 Opening Hours: weekday 10:00 AM to 12:00 PM, 1:00 PM to 5:00 PM
Saturdays, Sundays, and holidays: 10:00 AM to 5:00 PM
*Closed for lunch on weekdays from 12:00 PM to 13:00 PM
Closed on: Wednesday
KUMAMOTO WINE FARM CO., LTD. Nishisato Wine Production
Address: 168-17 Aza-Mitsuzuka, Izumi-machi, Kita-ku, Kumamoto-shi, Kumamoto Prefecture Kumamoto Winery Nishisato Wine Production
Telephone Number 096-275-2277
Kindly invited to enjoy the limited products [Kikuka Wine] as well as awarded wines by the glass at the stylish counter area of our directly managed shop in Kumamoto City (15 minutes from Kumamoto Castle by car). Please enjoy our wine together with the gourmet delicacies selected from all over the world. Also available and recommended as items for gifts and presents. The area is beside the Nishisato Wine Production, which can be observed through the glass.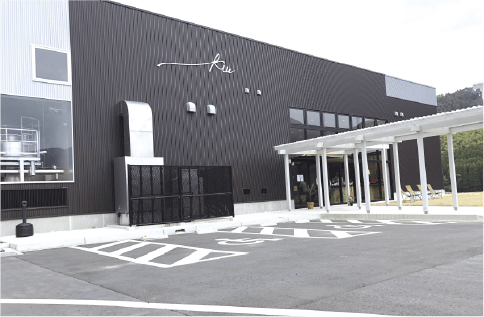 Business Hours: 10:00 AM to 5:00 PM
Closed on: 1st & 3rd Tuesday of each month
Kikuka Winery, Kumamoto Wine Farm Co., Ltd.
559-2 Aira, Kikuka-machi, Yamaga-shi, Kumamoto-ken
Wine Store0968-41-8585
AIRA RIDGE
526 Aira, Kikuka-machi, Yamaga-shi, Kumamoto-ken
0968-41-8166
Starting with Kikuka Winery, our guests are also invited to visit the wine shop providing a dedicated tasting area. Kindly invited to relax at AIRA RIDGE. Awaiting is the selection of coffee from our café menu, as well as freshly baked bread and pizza take out. Do not miss our special recommendation and relax in a hammock or low chair with gelato in your hand.